Custom / Bespoke Software Development
Did you know Envinta has provided a wide range of bespoke software solutions to clients just like you?
These have ranged from Online diagnostics tailored to stimulate interest in your products and services or to profile your sites efficiency and needs, Online rebate applications, Program tracking databases, Carbon calculators as well as energy and sustainability data management solutions. Each application is customized to meet your specific needs.
The successfully delivery of such solutions best demonstrates Envinta's technical and subject competencies across various software platforms (mobile, web, PC, telephony/outbound calling, mail) as well as our sophisticated data integration and management capabilities.
Having a software development team behind you who understand energy, water, and utilities plus their multifarious data and structures gives you a competitive advantage and a cost-effective solution. Our team have extensive graphical and spatial development skills to compliment their in-depth international experience across the energy and sustainability spectrums.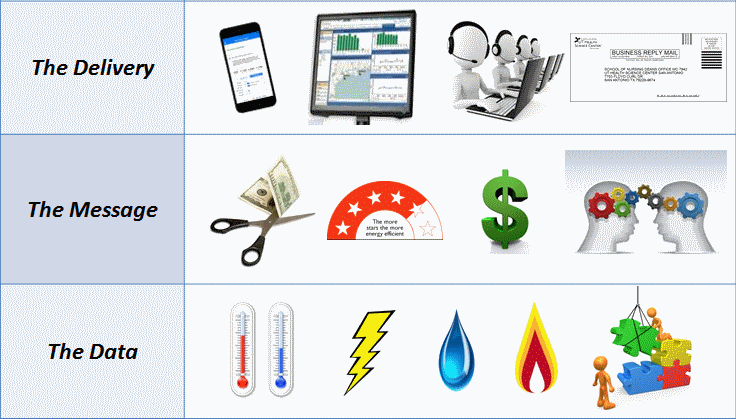 We pride ourselves on the innovative solutions provided by Envinta to global utilities and corporations for almost twenty years. This same innovative capability can be harnessed by you to address specific needs or enhance existing processes.
Further, complex Data Management to assist you in your business decision making and project tracking is available. Condensing bulk and disparate data, displaying it as simply as possibly, and in a timely manner also allows you to better communicate the efficiency message within your business or to your customer.
Ask us today how we can work with you to build and deliver exactly what you want. This may be a variation on one of our established solutions or a greenfield development or service to meet your specific requirements.